Avsoft releases Windshear Course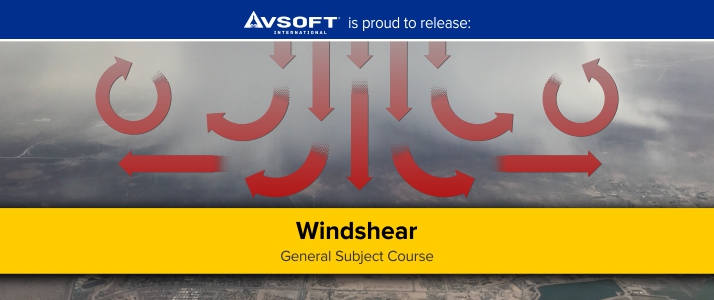 16-March-2018

Avsoft has recently released and delivered a Windshear Course to a customer for pilot training.

Avsoft has developed a course that explores the important concepts, definitions, limitations, components, and procedures related to Low Level Windshear. Topics discussed in this course include associated weather features, including thunderstorms and microbursts, associated terrain and ground structures, the effects of windshear on aircraft, windshear recognition and avoidance, weather reports, LLWAS, weather radar, precautions for take-off and approach, windshear recovery procedures, and runway lighting and marking.

This course is designed to comply with EASA, FAA, ICAO, and Transport Canada regulations, and to provide pilots with over 2 hours of initial training. Customers will also have the option of customising the course to be suitable for periodic Recurrent training. This course concludes with an Exam and when successfully completed, a certificate of completion is generated.

Our Windshear course is one of several new General Subject courses Avsoft is developing that complement our extensive aircraft systems course library to provide a comprehensive solution to meet the training needs of our Airline, Business Operator, and ATO customers.