Boeing Resumes 787 Deliveries after Long Delay
Earlier this month, Boeing resumed deliveries of their 787-8 Dreamliner aircraft to American Airlines. This marks the end of a 14-month halt on deliveries due to manufacturing quality issues. Now that FAA regulators have cleared the 787 for distribution and declared that it meets all certification and safety standards, Boeing plans to deliver 9 aircraft to American airlines by the end of the year. In addition, the manufacturer is making plans to deliver the remaining 120 aircraft in their inventory and slowly ramp up production on additional aircraft in the coming months.
While aircraft deliveries have been fully suspended since May 2021, deliveries have generally been stalled for the better part of 21 months. Boeing originally halted shipments of 787 Dreamliner aircraft in late 2020 due to the presence of a variety of quality issues. These included:
Gaps between fuselage sections were larger than specified, resulting in shimming problems
Gaps between two sections of the bulkhead, which created problems with the forward pressure bulkhead
Faulty titanium parts were used which didn't present safety issues, but still complicated the manufacturer's ability to resume delivery of the aircraft
How Will Resumed 787 Deliveries Impact Airlines?
The resumed delivery of 787 aircraft should impact airlines in several important ways. Most importantly, it will facilitate the ability of airlines to resume service to areas which have experienced reduced flight frequency over the last few years. For example, American Airlines was forced to cut service to the following cities when Boeing was unable to deliver 787 Dreamliner aircraft over the past 14 months:
Edinburgh, Scotland
Shannon, Ireland
Hong Kong
Dubrovnik, Croatia
Prague, Czech Republic
Shanghai, China
Beijing, China
Sydney, Australia
While the ability to service additional regions and provide more frequent flights will be the primary benefit associated with resumed 787 deliveries, there is another way in which airlines will be impacted – demand for 787 aircraft training will increase to ensure all pilots have the ability to operate these planes.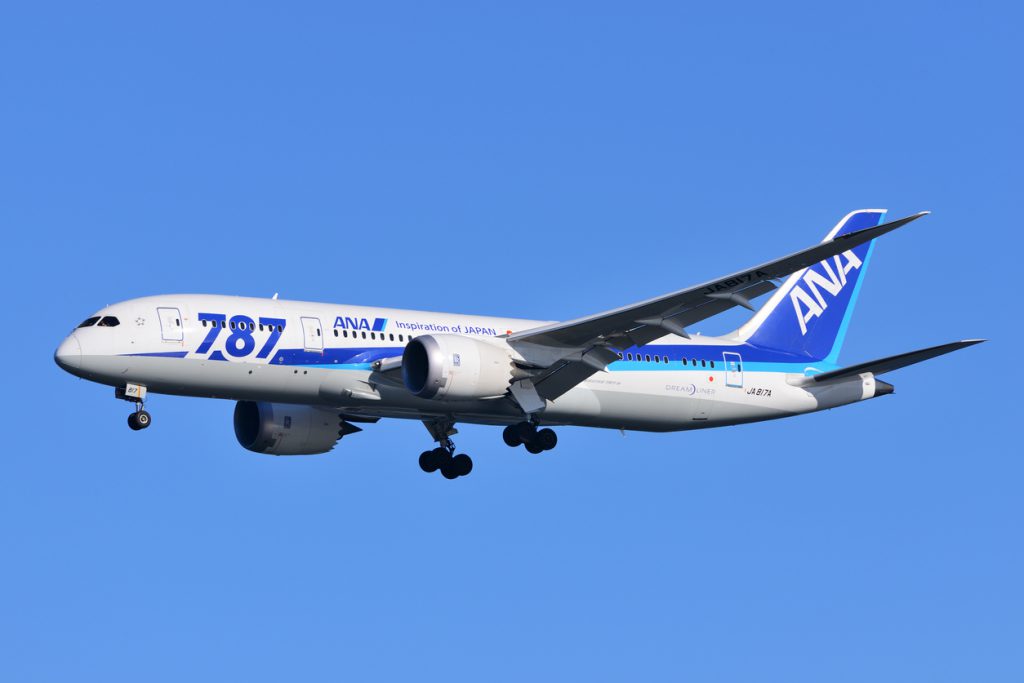 Avsoft Can Address Your Boeing 787 Training Needs
If your airline needs to implement 787 training, Avsoft has you covered. Avsoft offers a dedicated Boeing 787-8 online CBT course which covers all the major aircraft systems. The course provides all necessary information for both engine options:
General Electric GEnx-1B
Rolls Royce Trent 1000
The course walks you through all the systems and associated operations with much more visual content than is included in the aircraft manual. Each of the 24 modules contains a test at the end, and pilots receive a certificate of completion after all the tests have been passed. Your airline can edit these test questions as needed, and you have the option to create a final exam.
In addition, our online 787 course is:
Suitable for Type Rating Initial or Recurrent ground school theory training
SCORM compliant, with the ability to be deployed on any LMS
Available both online and offline using an iPad
Avsoft is the only pilot training innovator in the industry providing a FlexPlus™ Training Platform delivering a truly custom solution to achieve your specific goals. As part of our unique platform, you'll experience:
Course content customization – With the speed and flexibility to create content according to your specifications
Course delivery control – For recurring courses and editing content
Rapid system implementation – Setup can be completed in just one day
Cross platform data sharing – Integrate our courses across all your systems
Request a demo today to learn more.