5 Benefits of Course Customization in Your Online Aviation Training Programs
Aviation regulating agencies (the FAA in the United States and the EASA in Europe) have established strict training and certification requirements for pilots seeking to operate a commercial aircraft. Pilots must earn a type rating that adheres to the specific terms of the regulating agency.
There are several components to the training process, including a comprehensive "ground school" training, which consists of:
General/theoretical subjects, such as flight principles and meteorology concepts
Aircraft-specific subjects
Company-specific rules and procedures
In addition to initial training for licensure, pilots must undergo recurrent training every year (in the United States) or every six months (in Europe). This recurrent training ensures all pilots remain up to date on the latest industry trends, technology, and best practices. At the same time, it forces airlines and ATOs to constantly update their training materials.
For many logistical and financial reasons, many airlines and ATOs have been increasingly using online aviation training programs instead of offering in-person training. While there are many off-the-shelf online aviation courses to adopt, these solutions come with limitations. If you're implementing online training with your aviation team, it's much more effective to choose a program that offers extensive course customization.
Streamlines Course Updates
Online aviation training courses are not static. They must evolve over time to address the changes within the industry and any updated requirements mandated by regulation agencies. It would be both inefficient and exceedingly expensive if you had to purchase new courses every time small updates needed to be made. When you choose a customizable online aviation training course program, making these changes to your courses will be fast, easy, and affordable.
Gives Your Pilots the Information They Need, When They Need It
You can easily create and deliver the highly detailed reference guides, tutorials, and other training resources your pilots need with a customizable online aviation training platform. Many of these programs offer features which allow pilots to access this information anywhere there is an internet connection.
Avsoft's customized eLearning aviation courses take this accessibility a step further. Our Portable Classroom app lets pilots download course content on their iPad and Android tablets when there is good internet connectivity, and then view these materials in an offline mode at a later date in situations when they lack good connectivity. This allows pilots to keep making progress on their training courses even when internet service is spotty, which is common while traveling.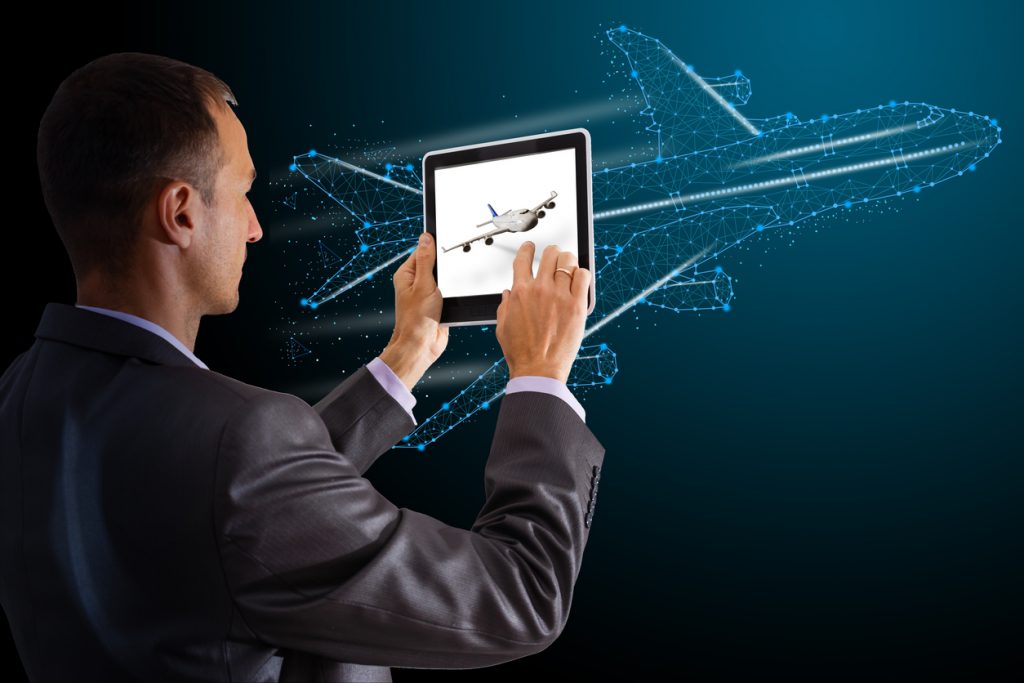 Addresses the Specific Needs of Individual Learners
Large airlines that employ pilots around the world may find that training requirements vary based on the location of their employees. Off-the-shelf online aviation training courses won't provide the ability to make the slight modifications necessary to meet these different requirements. Customizable courses, on the other hand, will make it very easy to take a course and modify it to address the different location-based requirements impacting their employees living in different regions of the world.
More Effectively Aligns with the Needs of Your Airline
There are times when off-the-shelf solutions simply aren't a viable option. Certain aspects of your pilot training must be customized. In particular, the training modules that deal with your airline's company-specific rules and procedures will need a custom solution.
Globally Scalable
Customized solutions give you the ability to create eLearning aviation courses that are scalable across geographic boundaries. Customization will allow you to easily and affordably translate course materials into different languages. You'll also have the ability to modify the assessments in your courses to address the unique needs of different pilot groups in your organization.
Avsoft Can Elevate Your Online Aviation Training Program
Avsoft offers a wide range of online aviation training courses to address your specific initial and recurrent ground school training needs. Our courses are all highly customizable, allowing you to cater them to the unique needs of your employees. In addition, you'll experience the following benefits form our online aviation training courses:
Greater access and control – Pilots can access online aviation courses from any location, even without internet connectivity. Training managers can edit the course, create assignments, and review user progress from any location.

Automation – Pilots receive notifications of upcoming trainings. Training managers receive notifications when pilots are missing training deadlines. Completion certificates are generated automatically.

Content quality – Detailed, comprehensive content that adheres to all regulatory requirements.

Branding – You can customize your course with branded graphics.

Reduce your training costs – Eliminates the need for physical classroom space, travel expenses for pilots and trainers, and costly physical training materials.

Flexibility – Run your course on Avsoft's AvLMS or any third-party LMS you're currently using.
Request a demo today.