Life Size Poster
Life size cockpit panel set for the classroom
Avsoft's Life Size Posters feature aircraft cockpit panels that are printed at the same size as the actual cockpit. These life-sized cockpit poster sets are referred to as "100%" or "1:1" scale. Avsoft's Life Size Posters feature the three main cockpit panels- flight instruments, the center pedestal, and the overhead panel, each printed on a separate sheet of paper. The dimensions of the sheets of paper vary from aircraft to aircraft; Avsoft's A320 Large Scale Poster is shown below as an example. These posters are printed with UV resistant ink on heavyweight coated bond paper. Designed for use in Airline and ATO classrooms, these large scale posters provide excellent cockpit reference for students during ground school training.
A320 Life Size Poster: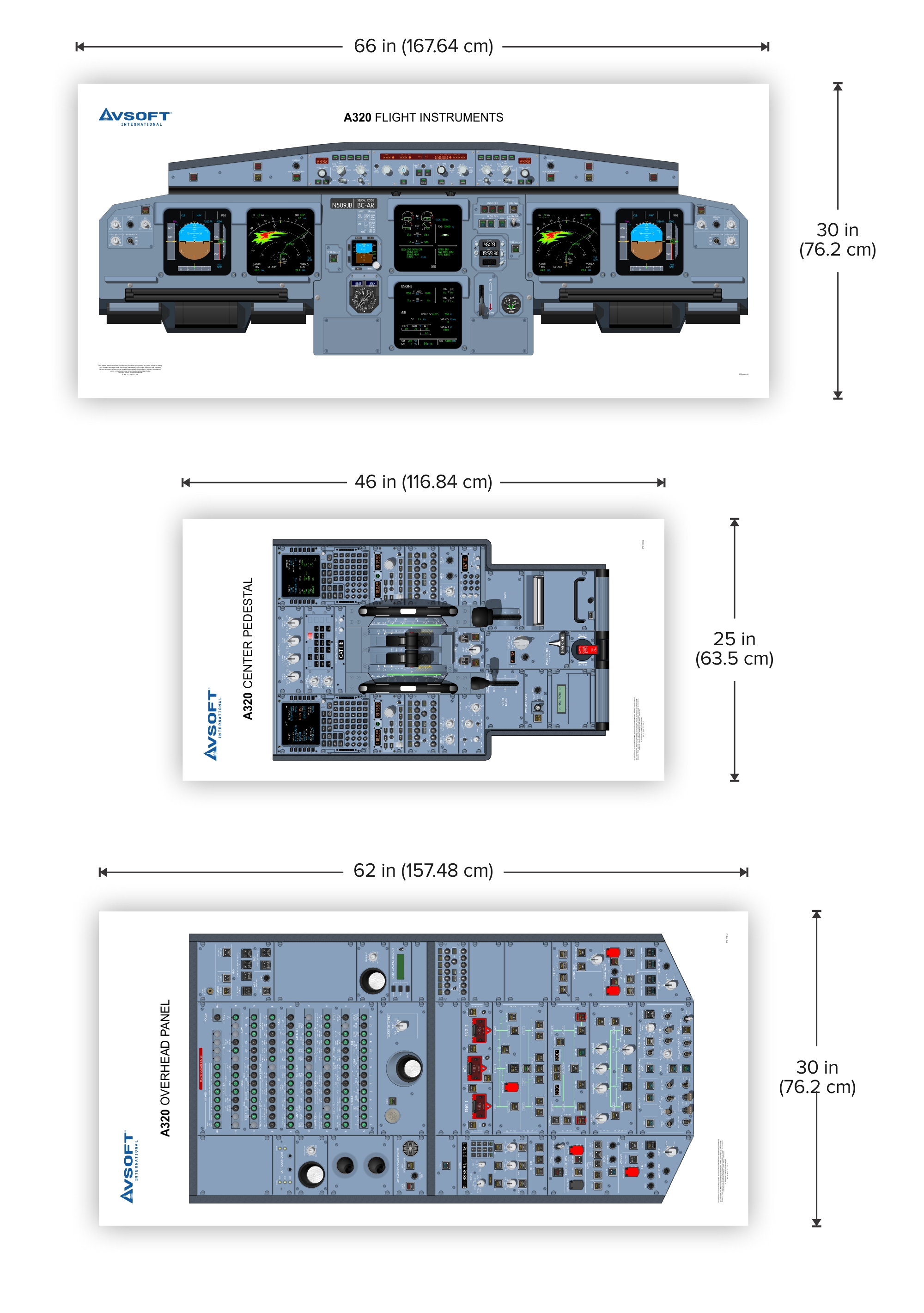 These posters are rolled, wrapped in brown Kraft paper, and shipped in a tube.