Standard Poster
Avsoft's original and most popular pilot poster
Avsoft's Standard Poster, referred to as "standard" or "student" size, is the reason the name Avsoft is synonymous with cockpit posters.  Thousands of pilots around the globe have used these posters. Avsoft's Standard Posters are ideal supplemental training aids for pilots going through ground school training and getting to know a new aircraft.
These poster sets consist of three sheets of paper; each sheet measures 17″ x 36″ (43.2 cm x 91.4 cm). The three main cockpit panels- flight instruments, the center pedestal, and the overhead panel, are printed on individual sheets. Each of the three main cockpit panels is maximized to fit within the available print area on its respective sheet of paper, which means each panel is printed at a different scale.
A320 Standard Poster Set: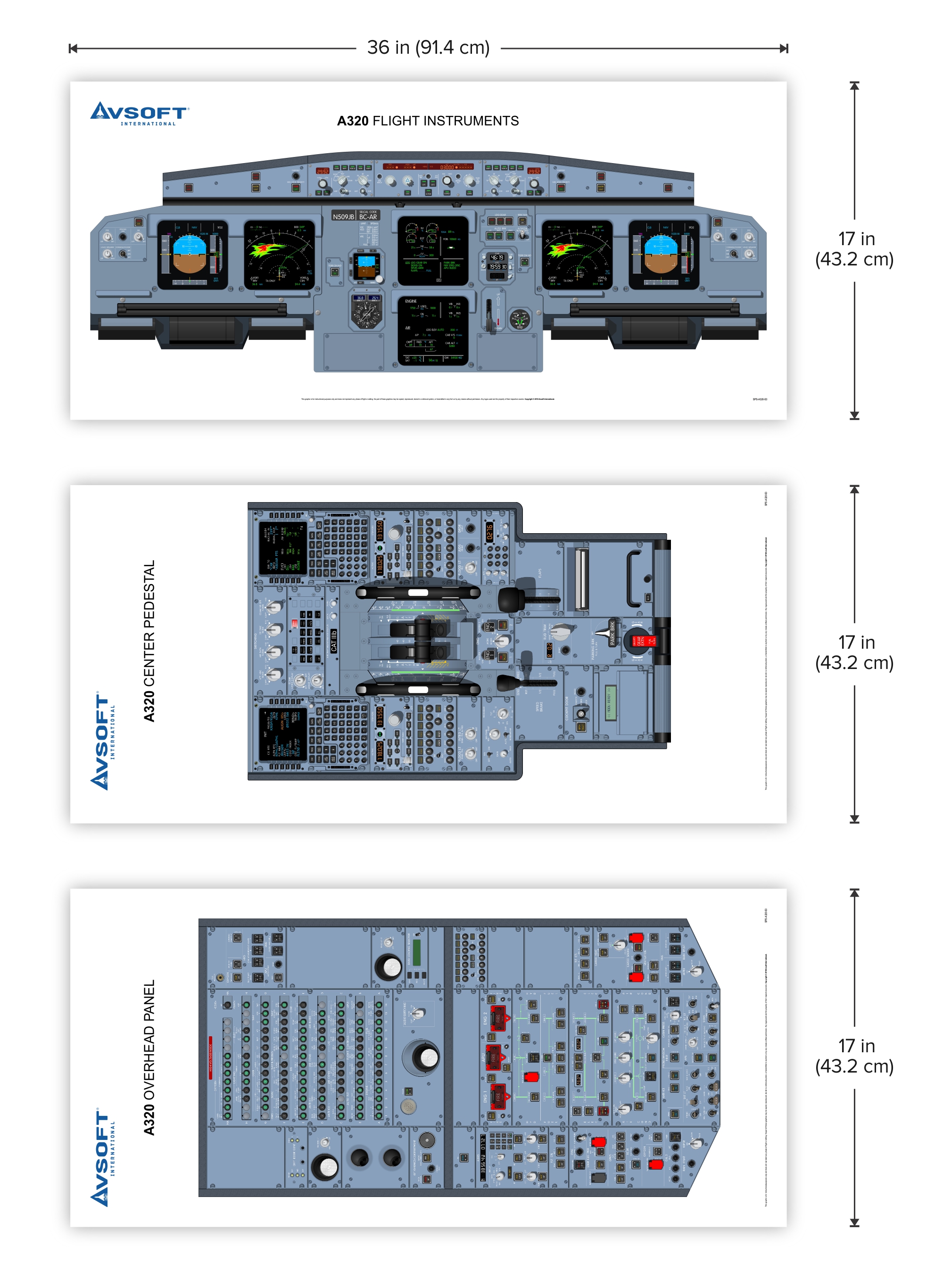 These posters are rolled and shipped in clear plastic sleeves.