Airlines Are Recruiting New Pilots to Combat Shortage
As air travel rebounds from the pandemic-induced lull, airlines are scrambling to meet an increased demand which has surfaced faster than expected. Due to a serious pilot shortage, many airlines have been forced to cancel flights, leaving travelers frustrated. This has caused the major U.S. airlines to aggressively compete for the services of pilots already working in the industry. However, it's clear that a more viable long-term solution – one involving an expansion of licensed pilots – is required to ensure sustainable growth for the industry.
Pilot Shortage Caused by a Confluence of Events
While the COVID-19 pandemic exacerbated the pilot shortage we're currently experiencing, there were signs that we were headed for a lack of qualified pilots prior to the start of 2020. The supply of pilots was adequately meeting the demand of travelers before the pandemic hit, but conditions had already triggered a situation where a shortage seemed inevitable. COVID-19 simply sped up the arrival of this shortage.
There are a variety of events which combined to create this pilot shortage:
A sizable number of baby boomer pilots were nearing the federally mandated retirement age of 65, and their departure from the industry was imminent regardless of the pandemic
The growth of the global airline industry resulted in many U.S. pilots getting poached by international airlines offering better salaries and more attractive benefits
Fewer pilots were transitioning from the military to civilian pilot careers, eliminating one of the most common sources for commercial pilots
Increases in time requirements and the cost of pilot training reduced the number of individuals seeking to enter the profession
When the pandemic hit, air travel in 2020 dropped by over 90%, causing airlines to compound the factors listed above by enticing many baby boomer pilots to retire early. Other pilots were furloughed for a prolonged period of time and simply left the industry. As a result, the number of available pilots was considerably smaller in 2022 when airlines needed to ramp up flights again.
To make matters worse, regional carriers have seen many of their pilots poached by major airlines. This has resulted in another primary pilot pipeline drying up faster than was expected.
The end result of all these factors is a significant pilot shortage that may take years to overcome. According to an Oliver Wyman analysis, the airline industry currently has a shortage of 8,000 pilots, and this figure is expected to reach over 29,000 pilots by 2030.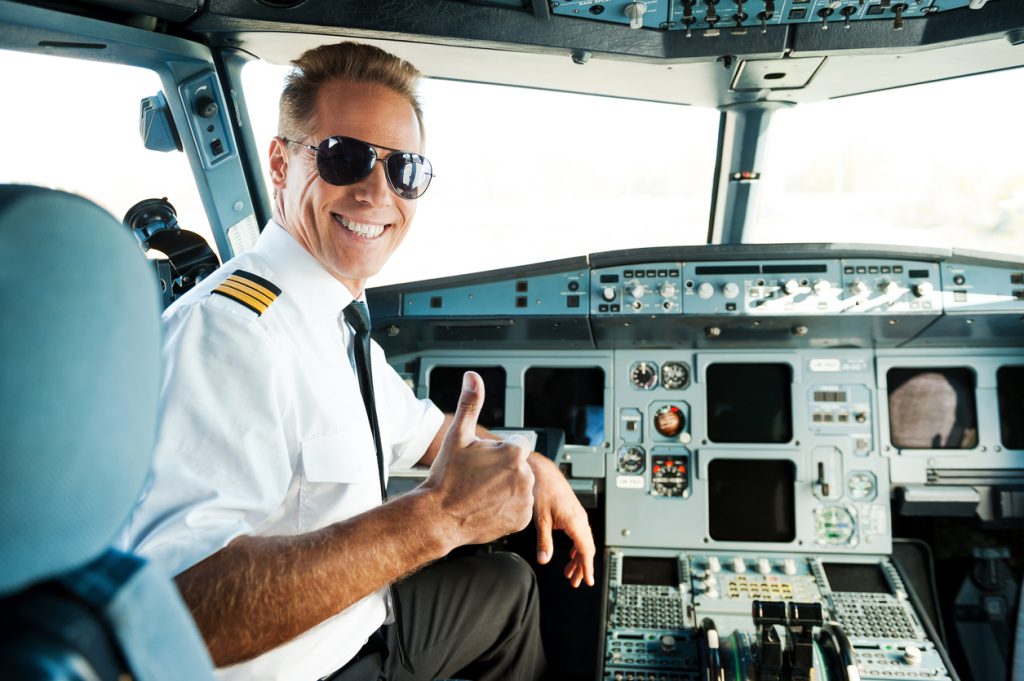 Airlines Are Aggressively Seeking Solutions to Expand Supply of Pilots
Airlines have begun taking steps to address this issue. Early returns on these efforts have been positive, and the Bureau of Labor Statistics estimates approximately 18,000 new pilots will be hired each year for the next decade. The primary strategy employed by airlines has been to invest more heavily in pilot training programs in order to attract a new generation of pilots to the industry.
In December 2021, United Airlines launched their Aviate Academy, becoming the first major airline to own their own flight school. Other major airlines, including Delta, American, Southwest and Jet Blue, have established branded training programs affiliated with independent flight schools around the nation. These new partnerships have resulted in an influx of new pilots in recent years. Several regional airlines have also adopted this strategy in an attempt to replenish their supply of pilots that were poached by the major airlines.
In addition, ATP Flight School, the largest pilot academy in the country, has created an expedited program that allows students to graduate and earn their pilot licensure in seven months. These pilots can then work as flight instructors for approximately 18 months to complete the 1,500 hours of flight time necessary to fly with a commercial airline. ATP has also introduced direct hire programs with a variety of airlines, allowing their graduates to start working as a first officer (co-pilot) once they meet their mandated hours of flight time.
Online Aviation Training Provides Airlines with Another Opportunity to Combat the Shortage
With airlines aggressively recruiting a new generation of pilots, the demand for pilot training has never been higher. While traditional flight schools can address some of this need, airlines will need to get creative in order to train all the pilots they need to hire. Online aviation training provides airlines with an effective and affordable solution.
Online aviation training is significantly less expensive to implement than traditional training since it eliminates a wide range of costs, including:
Travel expenses for students and instructors
Lodging accommodations for students and instructors
Rental costs for facilities used to deliver training
Costs associated with printed training materials
In addition, students have the ability to work through training courses at their own pace. This allows highly motivated aspiring pilots to complete certification at a more rapid rate than is possible with traditional training methods.
Avsoft Provides Robust Online Aviation Courses to Airlines
If your airline is looking to expand its online aviation training, Avsoft has you covered. We offer comprehensive online aviation training courses to address all the needs of your organization. Our exclusive FlexPlus™ Training Platform provides a truly customized solution that ensures your specific goals are achieved.
As part of our Flex Plus™ Training Platform, you receive:
Customized course content, allowing you to make any airline-specific revisions you may need
Rapid system implementation – set up your courses in just one day
Flexible LMS integration – use our LMS or deliver the courses on a third-party LMS of your choice
Cross platform data sharing
Courses are compatible with all devices (desktop, tablet, mobile)
Offline access via our portable classroom app, allowing students to complete coursework when internet connectivity is limited
Control over exam questions and performance standards
Customized reporting dashboards
Custom completion certificates
Request a demo today to learn more.