Aviation Industry Outlook 2022 – What It Means for System and Recurrent Training
According to the International Air Transport Association (IATA), the airline industry has slowly started to rebound in 2021 compared with 2020 financial numbers, and this trend is expected to continue into 2022. That being said, financial losses in 2022 are still expected to be significant, and it's unlikely that we will see the airline industry reach pre-pandemic performance levels anytime soon.
Three-Year Financial Losses Expected to Exceed $200B
The IATA estimates that net industry financial losses are likely to exceed $200 billion over a three-year period from 2020-2022. Fortunately, the annual net losses in 2021 are down to $51.8 billion from $137.7 billion in 2020, and this figure is expected to drop significantly again in 2022 to $11.6 billion.
Demand is slowly ramping back up as we learn how to more effectively navigate the pandemic:
Demand is expected to reach 61% of 2019 levels in 2022 (up from 40% in 2021)
Total passenger numbers are expected to reach 3.4 billion in 2022 (up from 2.3 billion in 2021) – however, this is still significantly lower than the 4.5 billion airline travelers from 2019
Capacity is also increasing and is expected to reach 67% of pre-pandemic levels in 2022
Airlines Have Been Forced to Cut Costs Significantly to Limit Financial Damage
In order to survive the pandemic, airlines have been forced to get creative in cutting costs. As a result, overall expenses have reduced 34% in 2021 compared to 2019. However, higher fuel prices and expanded operations in 2022 may make it more challenging to maintain this level of cost reduction next year. The IATA is estimating costs will only be 15% lower than pre-pandemic levels in 2022.
Due to the expected capacity growth in 2022, airlines will have a greater ability to spread fixed costs more broadly, helping to limit the increase in non-fuel costs next year. However, airlines will most likely need to remain very creative in their cost cutting efforts in order to stay afloat while we continue to navigate a constantly evolving pandemic landscape caused by the development of new variants such as Delta and Omicron.
Online Aviation Training Provides an Opportunity for Airlines to Cut Costs in 2022
Due to the widespread challenges that will continue impacting the aviation industry in 2022, it's important for airlines to look for opportunities to streamline their operations. Aviation training provides a unique area where airlines can become more efficient in order to save money without sacrificing quality.
The FAA has established rigorous training requirements for pilots. In order to maintain their certification, pilots must undergo recurrent training each year, with a significant portion of this devoted to aircraft systems training.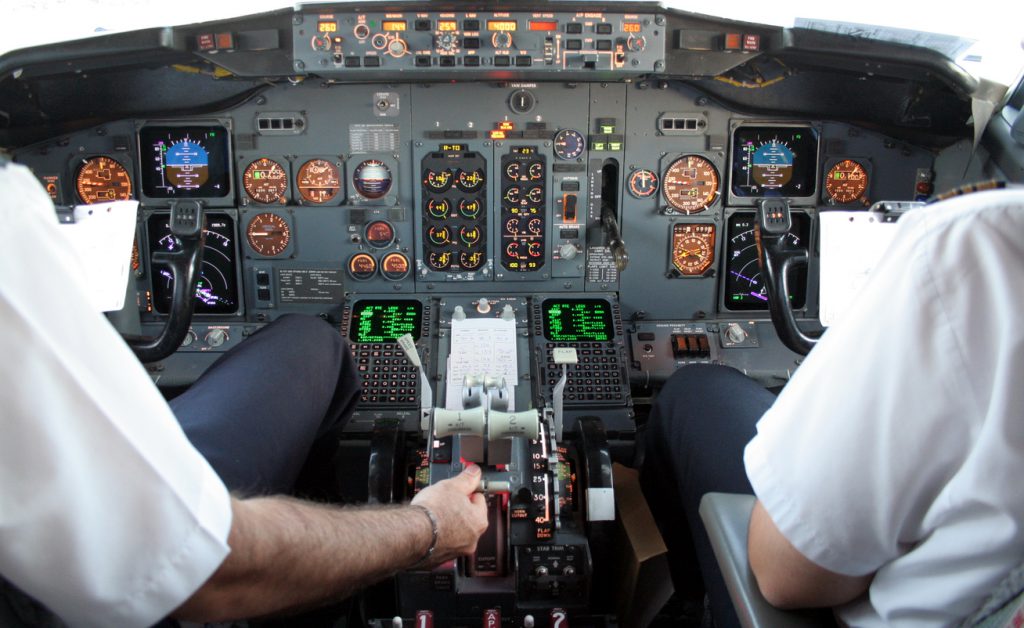 Traditionally, airlines utilized a ground school approach to deliver recurrent training. As part of ground school, pilots were required to meet in a physical classroom setting for four weeks in order to work with a dedicated instructor. This approach can prove extremely costly, as airlines must shoulder expenses associated with:
Travel costs for pilots and instructors
Lodging for pilots and instructors
Physical materials used during courses
Rental of classroom space
Fortunately, there is an easy way to significantly reduce these costs while still delivering the important training courses pilots need. By switching to online aviation training, you can eliminate all of the costs associated with in-person training listed above.
Instead of traveling to meet with an instructor in person, pilots can complete all of their coursework online at their own pace. This eliminates expenses associated with traveling, lodging instructor fees, classroom rentals, and physical materials. As airlines struggle to stay afloat during these challenging times, the cost savings associated with moving to an online training model can be significant.
Avsoft Provides Robust Online Aviation Training Courses to Meet the Needs of Airlines and ATOs
Avsoft provides comprehensive online aviation courses for airlines and ATOs. These courses are highly customizable, allowing you to easily modify them to meet the unique needs of your organization.
In addition, all Avsoft online aviation courses can be used with any third-party LMS, allowing you to:
Implement your online training faster
Avoid having to learn a new LMS system
Eliminate hassles associated with data migration
The ability to easily customize courses, combined with the compatibility with your existing LMS system will ensure Avsoft online aviation training materials not only save your organization money, but also make your life easier. This is a true win during a time where these victories have been hard to find in the aviation industry.
Request a demo today to see how Avsoft's online aviation training courses can benefit your airline or ATO.