7 Signs It's Time to Update Your Online Aviation Training Content
The aviation industry is constantly evolving, and it's critical that your aviation training content gets updated periodically to stay on top of these changes as they occur. Online aviation training provides many important benefits compared with more traditional training methods. One of these benefits is that with the right online courses, it's easy, efficient and cost effective to make updates to your content.
But when should you be making these updates? Here are 7 signs that it may be time to refresh your online aviation training courses.
There Have Been Significant Changes in the Industry
The most obvious reason to update your courses would be to address significant changes in the industry. New technology is constantly being developed, and your team must be properly trained to ensure they can competently navigate these technology upgrades. In addition, regulatory agencies often update their training requirements, and it's critical that you address these updates to ensure your pilots are able to maintain their licensure.
You're Using New Aircraft
Airline fleets also evolve over time. If you begin using new aircraft, it's crucial that your pilots are properly trained to use them. While certain updates to your fleet may not require extensive changes to your training, others will. Regardless of how small or large these changes are, it's crucial that they are made in a timely manner.
Simply put, this comes down to safety. If your pilots don't have the proper knowledge and skills to operate the aircraft, they place the lives of your entire team, as well as your passengers, in danger. It's critical that your aviation training content is updated anytime new aircraft are added to your fleet to ensure safety standards are met.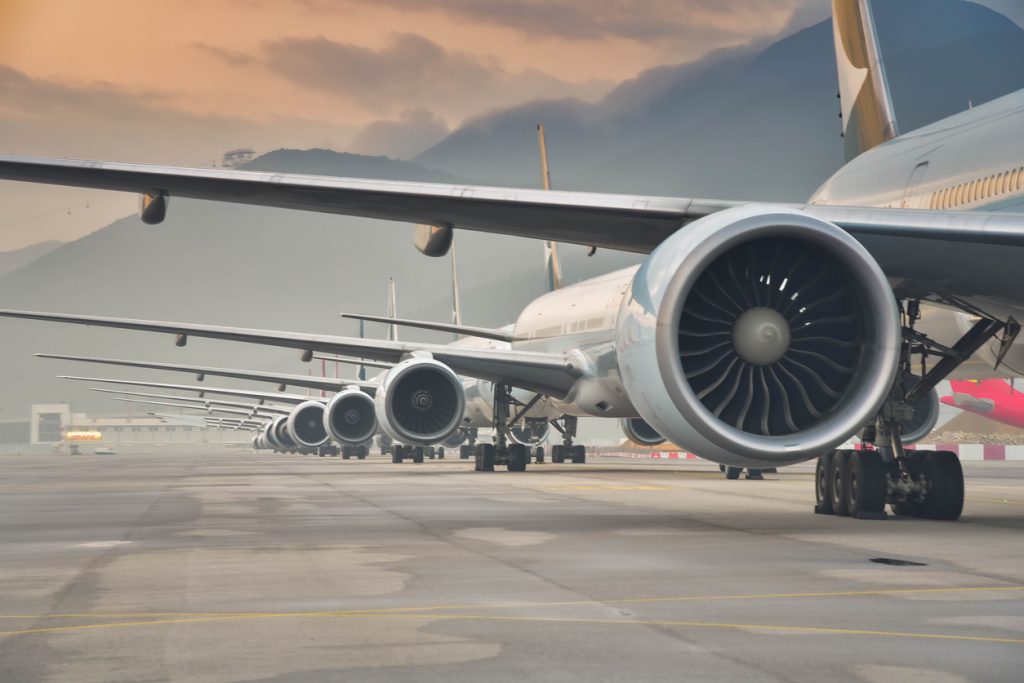 You've Made Changes to Your Organization
An important aspect of aviation training is to ensure all employees understand your organization's policies. Anytime changes are made to your policies, it's crucial that your training materials are updated to ensure team members are made aware of these new expectations.
While policy changes may reflect the most salient updates to your organization, they aren't the only changes that occur. If you've updated your company branding (logo, colors, etc.), you will want to update your training materials to incorporate these new branding themes.
Your Current Training Materials Experience Low Levels of Engagement
You can tell a great deal about the effectiveness of your online aviation training courses by your employees' engagement in the material. Are they keeping up with the training modules and completing courses in a timely manner? If employees consistently fall behind on training, it may be a sign that the materials aren't engaging enough.
Effective online aviation training content should include interactive materials, as well as compelling images and audio descriptions. These elements will increase the likelihood that your course content connects with your team. If you find that your employees aren't engaging with the course content, it may be a sign that it's time for a refresh.
Assessment Results Aren't Improving
One of the easiest ways to evaluate the effectiveness of your training materials is to compare results on pre-assessments to final exam scores after the course has been completed. You should see significant improvement in the post-course assessment scores. If this isn't occurring, it's a sign that your online aviation training courses aren't doing a good job at conveying the information. In these situations, it's a good idea to rethink your eLearning strategy and make the necessary updates to facilitate better learning.
Real-World Performance Doesn't Match the Levels of Performance Demonstrated on Training Assessments
It's one thing to score well on your training assessments, but applying this knowledge to real life flying situations requires grasping the material on a deeper level. If your pilots seem to struggle to adapt the information they learn in your courses to the cockpit, it's a sign that your training content isn't achieving the desired learning outcomes. You may need to update certain elements of your courses, such as flight simulations, to ensure these skills translate properly to real world applications.
Your Pilots Report a Poor User Experience
One of the reasons to choose online aviation training over traditional training methods is to provide a better user experience for your pilots. The ability to move through course content at their own pace, the elimination of traveling to complete training, and more engaging, interactive content are all ways online courses deliver a better user experience.
However, it's also possible for ineffectively designed online course content to deliver a poor experience. This may occur if:
You have a cluttered online course design
Individual training modules are extremely long and result in information overload
Subject matter is conveyed in an unnecessarily complex way
User interfaces get glitchy and are slow to load
If your team provides feedback that any of the items listed above are impacting their user experience, you should consider updating your course content to address the issue(s).
Avsoft Makes Updating Online Aviation Course Content Easy
Avsoft provides highly customizable online aviation training courses that will meet the specific needs of your airline or ATO. Our proprietary Rapid Design, Development, and Delivery (RD3) system was created with the end user in mind, making it extremely easy for you to create new courses or update existing ones as the need arises.
RD3 stores all course files on a cloud-based server, eliminating the need to use antiquated and clunky zipped folders. Instead, all files are uploaded directly to the cloud server the moment they are created or updated. Since modifications to your course replace old files in real time, you can be confident that the server always contains the most up to date version of your course. All new materials are then made available online instantly, ensuring your team can access them right away.
Avsoft is raising the bar for online aviation training courses. Find out how your airline or ATO can benefit. Request a demo today.