In-Person vs. Online Aviation Training: Which Is More Effective?
Ground school is an important component of pilot training. There are two primary ways you can complete this coursework – at an in-person ground school or through online aviation training. It's critical to evaluate the differences between these options and determine which best meshes with your learning style and specific needs.
Learning and Retaining Information
Ultimately, your learning style will dictate the most effective solution to help you learn and retain the important information contained in ground school training. Do you thrive in environments where you are face-to-face with an instructor, or do you prefer more self-directed learning opportunities?
While your personal learning style will certainly impact the right option for you, there is growing evidence that online aviation training provides a more effective solution for many pilots. Online aviation courses provide significantly greater opportunities to integrate multimedia content into the training materials. This content is often much more interactive and engaging, resulting in deeper learning.
In-person training, on the other hand, primarily relies on textbooks and other written materials to relay the information contained in the course. IBM has found that individuals retain five times more material when taking online courses containing multimedia content than they do when participating in face-to-face learning opportunities. Unless you are truly an old-school learner, you are likely to have a deeper learning experience from online aviation training.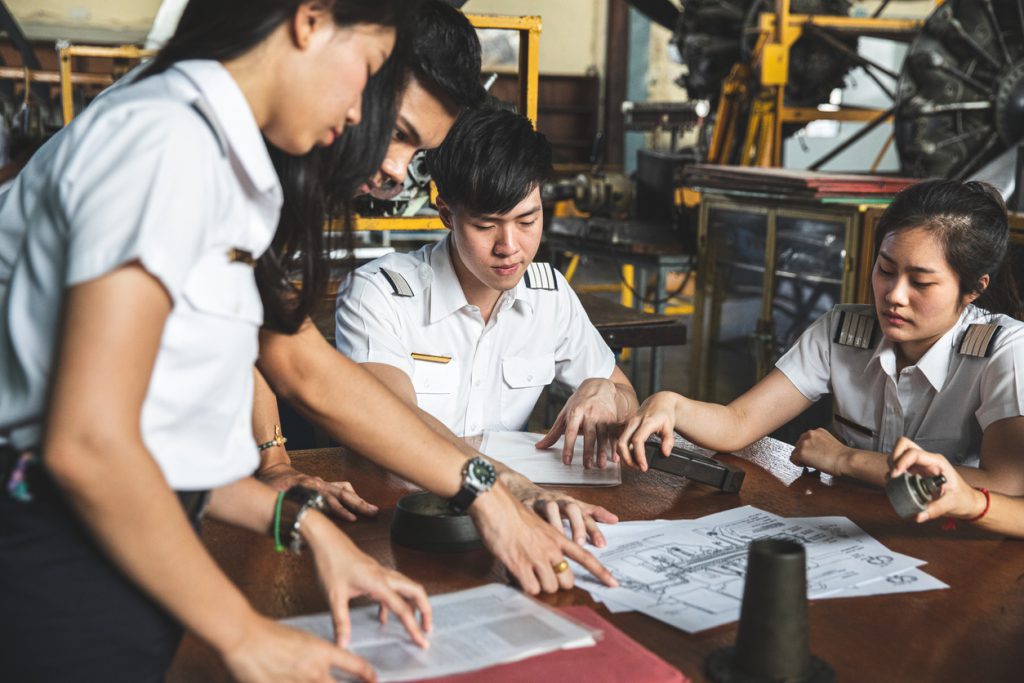 Financial Considerations Favor Online Aviation Training
In-person ground school training can be very expensive. In addition to the course fee, pilots must often incur travel costs to get to the city where the course is offered, as well as lodging costs while they are taking the class. These costs can create a significant barrier to entry for aspiring pilots who lack the financial means to cover travel expenses. Online aviation training eliminates many of these costs by allowing pilots to complete their training from the comfort of their own home.
In addition to these financial costs, there are also time-related costs associated with traveling to complete pilot training in-person. Online aviation training may result in a longer overall process, but it allows pilots to complete coursework at their own pace. This prevents serious disruptions to daily life and also allows pilots to work at the optimal pace to promote maximum retention of knowledge.
Avsoft Provides Robust Online Aviation Training Courses for Airlines and ATOs
Avsoft offers a wide range of online aviation courses to address all the training needs of your organization. Our unique FlexPlus™ Training Platform delivers a truly custom solution to achieve your specific goals. You'll experience a wide range of benefits from our FlexPlus™ Training Platform, including:
Course content customization to address your specific needs
Rapid system implementation that allows you to set up your training courses in one day
Cross platform data sharing
Ability to run courses on our LMS or any third-party LMS of your choice
Full mobile experience – complete coursework on any type of device
Portable classroom app allows for offline access when internet connectivity is limited
Exams can incorporate your questions and custom performance standards
Customized reporting dashboards
Custom completion certificates
Request a demo today to learn more.