Pilot Shortage Predicted to Reemerge in 2022: What to Do Now
Prior to the onset of the COVID-19 pandemic, the aviation industry was facing the early stages of a pilot shortage. This problem was temporarily alleviated by the drastic reduction in air travel associated with the pandemic. However, it appears that this pilot shortage is set to reemerge as air travel across the world ramps up again.
A recent study released by the global management consulting firm Oliver Wyman estimates that the global pilot shortage will return no later than 2023, and most likely sometime this year. According to the study, we are likely to see a shortage of 34,000-50,000 pilots by 2025, and this issue may continue to grow throughout the decade.
The implications of this pilot shortage can potentially be devastating to the aviation industry, and it may threaten the ability of airlines to financially rebound as we exit the pandemic. It's crucial for airlines to understand the causes of this pilot shortage and begin planning ahead to minimize the impact of this issue in the coming years.
Causes of the Pilot Shortage are Varied and Nuanced
According to the Oliver Wyman study, the impact of the pilot shortage will vary significantly by the class of carrier:
83% of regional carriers are struggling to recruit pilots
22% of low-cost carriers are experiencing recruiting challenges
In addition, there are many pilots who have been furloughed during the pandemic. While some of these may eventually return to work, it is likely that many of these individuals have transitioned to an alternative career path already due to a need for greater financial stability than can be offered by the aviation industry. Many airlines have also forced early retirement on aging pilots in order to cut costs. These individuals have permanently left the workforce, and their positions must be replenished by a pipeline of new pilot candidates once demand returns.
To make matters worse, airlines are now forced to get more creative in their funding of pilot training. In recent years, cadet training programs have expanded due to funding provided by banks who have been willing to provide financing to airlines for pilot training. However, many of these banks have began withdrawing this financing due to the uncertainties facing the aviation industry. This has forced many airlines to trim their cadet programs, making it harder to generate the deep pipeline of new pilot candidates necessary to prevent a shortage.
Due to all of these factors, the prospects of a lucrative pilot career are much less secure than in previous years. This has caused many individuals to reconsider this career path. When combined with mandatory retirements for aging pilots, this reduced interest from the younger generation entering into the workforce makes a pilot shortage a foregone conclusion – it's not a matter of whether this will happen, but how devastating it will be to the industry.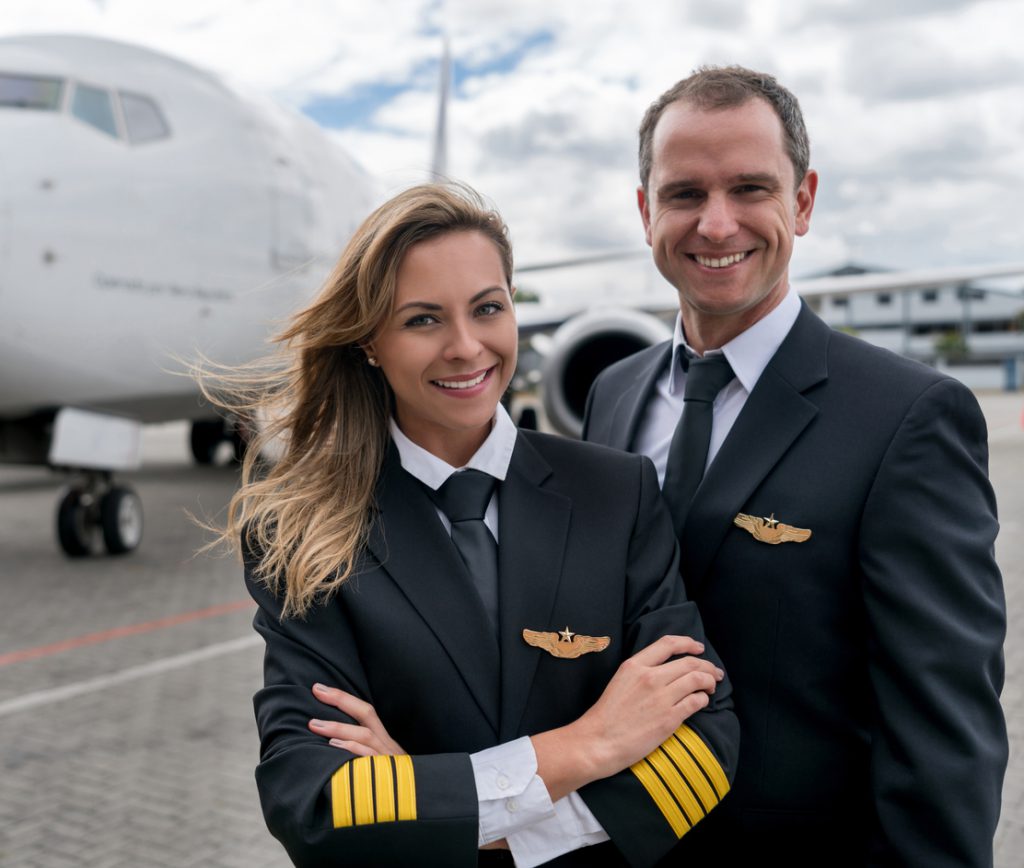 Uncertainty Over Returning Demand
One issue complicating the ability of major airlines to plan for adequate staffing is an uncertainty over when air traveler demand will return to pre-pandemic levels. While it is estimated that passenger demand will bounce back by 2024, the exact timeframe is still cloudy. This makes staffing decisions more challenging.
In addition, pilot demand is driven more by aircraft departures and utilization than by total passenger demand. At the moment, the global in-service fleet has returned to 76% of pre-pandemic levels. However, it is still unclear when this total utilization will reach 100%.
What Can Airlines Do?
While many airlines are currently grappling with more pressing issues than an impending pilot shortage, it's crucial to begin planning for this challenge now. Failure to adequately prepare a response for this shortage can limit the ability of airlines to recover financially and ultimately thrive after the pandemic.
There are several steps airlines can take to mitigate the impact of an upcoming pilot shortage:
Reconfigure pilot crews to reduce demand – This step is already in the early stages of testing, as autonomous flight technology has allowed users of the Airbus A350 cargo planes to move towards implementing single pilot flight crews. While this reduced flight crew is likely still several years away from widespread adoption (and it may take even longer before it is used on passenger flights), this presents an opportunity for airlines to streamline their operations and reduce the total number of pilots required to operate their fleet.

Engage the existing pilot workforce – Take steps to improve retention of your existing pilot fleet and begin recruiting furloughed pilots to work for your airline. With increased competition for the services of pilots, it's crucial for airlines to do whatever they can to keep their staff happy and attract other pilots to join their team.

Double down on recruiting – Recruiting new pilots to enter the workforce will be crucial. Airlines must continue investing in training programs to provide new pilots with the resources they need to be successful. It may be necessary to seek creative solutions that will address the financing challenges associated with pilot recruitment and training.
Online Aviation Training Provides a Cost Effective Solution
Out of the three potential solutions discussed above, recruiting new pilots is by far the easiest path to mitigating the impact this pilot shortage will have on your airline. The autonomous flight technology used to reduce flight crews is still being refined, and the ability to streamline your staff may potentially still be several years away from becoming a reality. In addition, poaching furloughed pilots from other airlines may prove challenging. Recruiting new pilots, on the other hand, presents an ideal opportunity to replenish your staff.
Due to the financial hardships facing airlines, providing pilot training at a reasonable cost is an important way to double down on these recruiting efforts without busting your budget. Online aviation training provides a cost effective training solution that will address the needs of your airline.
At Avsoft, we offer a wide range of online pilot training courses for both initial and recurrent training. Our courses provide comprehensive materials for general and subject training. All of our online aviation courses work with any third-party LMS, allowing you to:
Implement your courses faster
Avoid the need to learn a new LMS
Eliminate data migration
In addition, you can customize our courses to meet the specific needs of your airline. Our Portable Classroom app allows your pilots to train anytime, anywhere, even when internet connectivity is limited. Adopting Avsoft's online training courses with your airline can simplify your operations and help you minimize the impact the pilot shortage has on your business.
Contact us today to learn more or request a demo to test drive our training courses.