Overcoming Examiner Bias in Aviation Training
At a time when pilot shortages are reaching a crisis level, there is another serious issue which may create challenges for airlines to get fully staffed. Significant examiner bias in aviation training makes it difficult for many aspiring pilots to receive a fair assessment, and this can have far-reaching implications for the industry.
There are numerous instances where aspiring pilots have reported experiences of examiner bias, to the point where the person conducting the examination may play a significant role in the outcome of the evaluation. In general, women and minority pilots have been the most heavily impacted by this bias. In fact, many pilots have admitted to calling in sick to avoid specific examiners.
Failing Scores Can Negatively Impact Pilot Job Opportunities
While one training failure may be overlooked, multiple training failures can potentially prevent aspiring pilots from landing a job with an airline. Even in cases where the pilot reports evidence of bias or other misconduct to the FAA, the failure remains on their permanent record.
There are several reasons why failing scores on pilot training assessments can potentially derail employment opportunities:
Between the cost of the destroyed aircraft and potential legal liability costs after aviation fatalities, airlines face devastating financial consequences in the event of a plane crash.


Fatal plane crashes typically make the national news, resulting in significant negative publicity for the airline.


Fatal plane crashes often trigger hearings in U.S. Congress which result in changes to laws and regulations governing the aviation industry.


New pilot training is extremely expensive, and a pilot with weak skills can potentially significantly increase these costs due to the need for additional training days and simulator sessions.
As a result, many airlines err on the side of caution when they see repeat failures on a pilot's training record. Rather than take a chance on a young pilot who has a spotty track record of success on their training, airlines will opt for more experienced pilots who have demonstrated a stronger performance record on these assessments.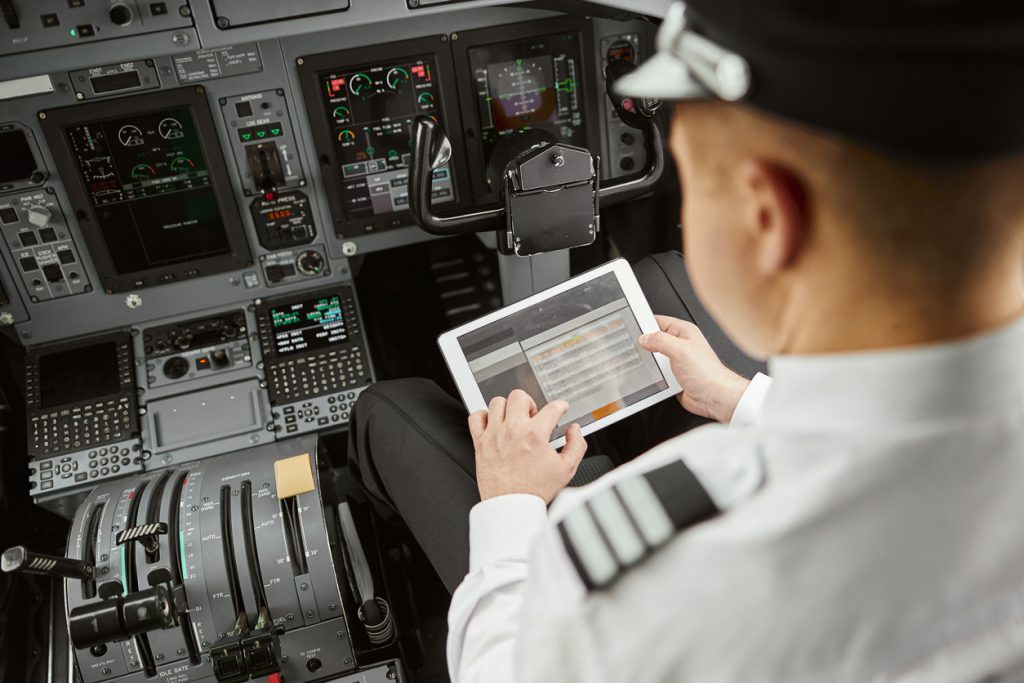 Online Aviation Training Can Potentially Combat Examiner Bias
One potential way to eliminate the issue of examiner bias in pilot training is to shift towards online aviation training. Exams after online aviation courses are conducted online, creating a more objective assessment that isn't reliant on the judgment of a human examiner. Students will be scored based on the answers established when you create the questions and since tests are taken online, the bias that may exist when an examiner is face to face with a student will no longer be there without this in-person interaction.
In addition, the use of online aviation training may encourage more aspiring pilots who may experience examiner bias to feel confident about their ability to get through pilot training without facing challenges unrelated to their ability. In a time when new pilots are desperately needed, this is a huge win for the industry.
Avsoft Can Address Your Online Aviation Training Needs
Avsoft offers comprehensive online aviation courses to address the needs of airlines and ATOs. We are the only pilot training innovators in the industry providing a FlexPlus™ Training Platform delivering a truly custom solution to achieve your specific goals. Your organization will experience a wide range of benefits from our exclusive platform, including:
Full course content customization with the speed and flexibility to create content according to your specifications
Course delivery control
Rapid system implementation that has your organization set up within one day
Cross platform data sharing
The ability to deliver courses through Avsoft's LMS as well as any third-party LMS of your choosing
Online and offline access, allowing pilots to complete coursework even when internet access is limited
The ability to manage your own exam questions
Request a demo today to learn more.